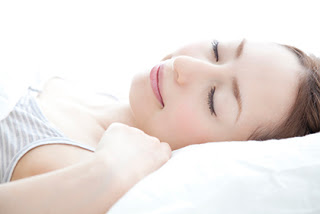 都市生活緊張,處理各種事項使人精神長期處於繃緊狀態,若再不幸碰上失眠,身體就會缺乏休養生息的機會,很多慢性疾病也由此而生。因此很多人希望尋覓一些助眠的草藥以解不眠之憂,特別是那些想戒掉安眠藥的人對這方面的需求甚殷。其實幫助睡眠的天然補充劑的選擇也不少,這裡介紹一些常用的給大家。

纈草根是一種天然鎮靜劑,其用途可以追溯至古希臘時代。近年來,它的有效性得到了臨床研究的支持。

除了纈草根之外,許多其他營養素也可以改善睡眠,包括γ-氨基丁酸或簡稱GABA(一種能抑制大腦活動的天然自然化學物質)和L-茶氨酸(在綠茶葉中發現的一種氨基酸,能誘導腦電波令身體放鬆)。

薰衣草也是最受歡迎的睡眠草藥之一,歷來一直用於舒緩緊張情緒、讓心情放鬆。現時已有很多科學研究成果印證了古人的智慧。泰國的一項研究發現,薰衣草能夠幫助我們放慢心率、降低血壓和降低皮膚溫度。其他研究發現,當你處於薰衣草香味的房間或將薰衣草油灑在睡衣或枕頭上,睡眠質量都有所提升。而德國的藥物管理局更已批准薰衣草用於治療失眠症。

安眠小提示
睡前,用瀉鹽開熱水泡浴。更換睡衣或其他舒適的棉質鬆身衣服。睡前喝一杯洋甘菊或薰衣草茶。這些都會讓你睡得溫暖舒適。

Those who want to explore herbal sleep aids—and especially those who want to wean themselves off sleeping pills—have many options to consider. Valerian root, for example, is a natural sedative whose use dates back to ancient Greece. In recent years, its effectiveness has been supported by research. In addition to valerian root, many other nutrients can also improve sleep, including gamma-aminobutyric acid, or GABA (a naturally occurring chemical that dampens brain activity), and L-theanine (an amino acid found in green tea leaves that induces brain waves connected to relaxation).

One of the most popular herbs for sleep is lavender, which has been used throughout history for healing and relaxation. There is scientific evidence to support what the ancients knew. A Thai study found that smelling lavender helps us relax by slowing down our heart rate, decreasing our blood pressure, and lowering skin temperature. Other studies have found sleep quality improved in a room scented with lavender or when lavender oil was sprinkled on pajamas or pillows. And in Germany, lavender tea has been approved by their equivalent of the FDA as a treatment for insomnia.

Some tips
Before bed, take a hot bath with Epsom salts. Have pajamas, nightdresses, even T-shirts dedicated to sleep. Sometimes a cup of chamomile or lavender tea is warm and comforting before going to bed.