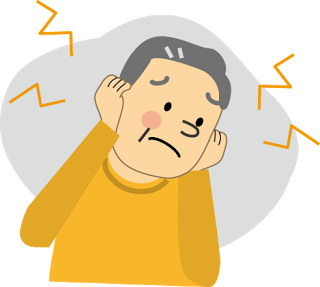 耳鳴是指耳朵聽到嘶嘶聲或振鈴聲,這些聲音可以持續性或間歇性發生。有時發生於一邊耳朵,也可能兩邊同時發生。

耳鳴有很多成因,或者與年齡漸長聽力減退有關,或由於耳部損傷或感染、身處高噪音環境或高海拔地區、上呼吸道感染、耳垢堵塞、身體缺乏某些維他命和礦物質、耳骨改變、甚或高血壓或低血壓、糖尿病或血液循環障礙等因素所造成。

耳鳴情況如果未能得到改善,會嚴重干擾日常生活,影響聽力,不能集中精神去工作,甚至睡眠困難。

這裡提供一些天然補充劑,或有助減少耳鳴發生,天然而有效。

1.銀杏葉

銀杏葉被認為是針對耳鳴最有效的草藥。它有助改善血液循環,因此能改善耳部功能,減少聽到振鈴等聲音。

此外,銀杏葉具有抗菌和抗真菌特性,可以針對潛在感染,有利於改善症狀。

建議每天服用120至240毫克標準化銀杏葉提取物,持續服用六週效果更為理想。


2. 聖羅勒

聖羅勒是一種印度草藥,也是針對耳鳴很有效的自然療法草本成分。它的抗菌特性能消除導致耳鳴的細菌。另外,這種草藥可以減輕耳痛情況。

3. 生薑

生薑也有助改善耳鳴情況。薑的藥用和治療作用有助改善血液循環、消除病原體和對抗自由基。此外,它具有類似阿司匹林的止痛特性,幫助減輕耳鳴引起的疼痛感覺。



Tinnitus means sizzling or ringing sounds in the ears, which can be constant or intermittent. It can occur in one or both ears.

It may be caused by age-related hearing loss, an ear injury or infection, exposure to loud noise, high altitudes, upper respiratory infections, earwax blockage, vitamin and mineral deficiencies, ear bone changes, or diseases like high or low blood pressure, diabetes or a circulatory system disorder.

This annoying condition can interfere with daily activities and cause difficulty hearing, working, concentrating and sleeping. There are a number of natural supplements to reduce ringing in the ears that are very effective.

1. Ginkgo Biloba

Ginkgo biloba is considered the best herbal remedy for tinnitus. It plays a key role in improving blood circulation, which in turn improves the ear functioning and reduces ringing sensations.

Plus, this herb has antibacterial and antifungal properties that can treat any underlying infection that may be contributing to the condition.

Take 120 to 240 mg of standardized extract daily for six weeks to get positive results.

2. Tulasi (Holy Basil)

Tulasi is another good natural remedy for treating tinnitus. Its antibacterial properties can kill the bacteria that may be causing the problem. Plus, this herb can give you relief from ear pain.

3. Ginger

Ginger is also used as a cure for tinnitus. The medicinal and healing properties in ginger help improve blood circulation, get rid of pathogens, and fight free radicals. Plus, it has aspirin-like properties that can help reduce pain accompanying tinnitus.