週一, 29 一月 2018 00:00
農曆新年將至,本公司由2018年2月15日至2月25日(年三十至年初十)休假。門市及電話諮詢服務暫停,網站服務維持正常,期間所接訂單將於假期後(2月26日)處理。

謹祝 新年快樂 四季安康!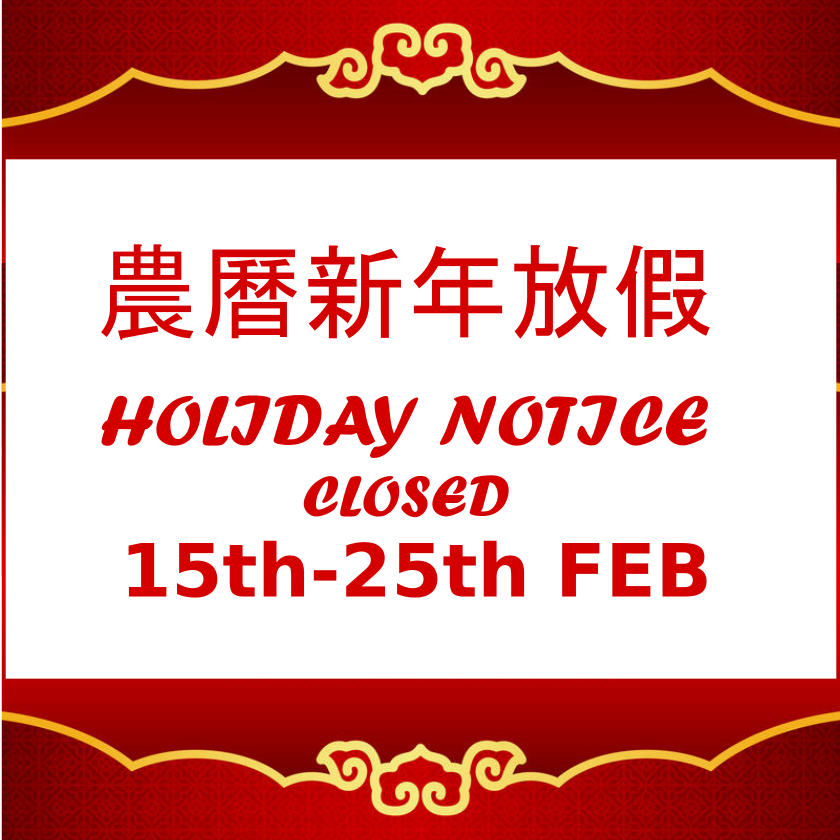 With the Chinese New Year approaching, Four Seasons Health would like to extend our heartfelt greetings and sincere wishes to you! Thank you for your great support.

Kindly remind our holiday schedule as below:
Feb 15th, 2018 (Thursday) to Feb 25th, 2018 (Sunday)

Online system is as normal and orders will be processed on Feb 26th, 2018 (Monday)



Happy New Year! Kung Hei Fat Choy!
最近更新在 週四, 01 二月 2018 14:22